Welcome to Arul's Home Page
You are Visitor: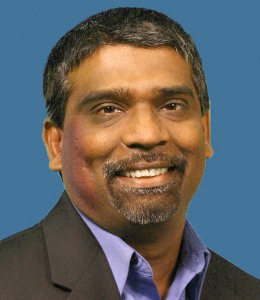 A little about me
I am originally from Madras, India. I grew up in Madras (now Chennai), one of the few big cities in India. I came to US in 1986 and lived in many exiting places like Madison WI, Chicago IL, FortCollins CO, Atlanta GA. Currently, I live in Dallas, TX, a great city but nothing compared to all the other exiting places I have lived so far.
Hobbies
Just one word "Linux"; actually, two words "Linux" and "OpenSource" ... other than that, I do like half hour sitcoms on TV when ever I get free time to relax.
Education
I have graduated from University of Madras with M.S degree in Marine Geology and yes it has nothing to do with what I do currently for living. Later, after finding out there is no future with my education in geology I went back to school and got M.Tech Degree in Remote Sensing from Anna University, Madras. I am a continuing Ph.D student at University of Wisconsin-Madison since 1987 (probably forever!).
Present & past employers
I am currently working for Capital One since Jan 2012. Prior to this job, I was working for RealPage, and Experian for about 8+ years managing a software development team. Before that, I worked for various companies like McAfee, i2 Technologies, Raytheon ... etc in Dallas area. Before moving to Dallas, I worked for GE (maker of the best CT scanners in the world), for about a year. Last but not least, I started my professional career as a Software Engineer with a small but great little company in Atlanta called Erdas Inc.,(makes Image Processing and GIS software). I do keep in touch with many of the very smart people (Friends at ERDAS) that I came to know during my 5 years in ERDAS Inc,
Contact information:
Arul Selvan




Sr. Manager, Software Engineering




CapitalOne




7933 Preston Road




Plano

TX


My Resume

---

Copyright © 1996-2017
Last updated: Aug 19,2017